Friday, February 18, 2005
wala lang, i just like to post this... for some enlightenment...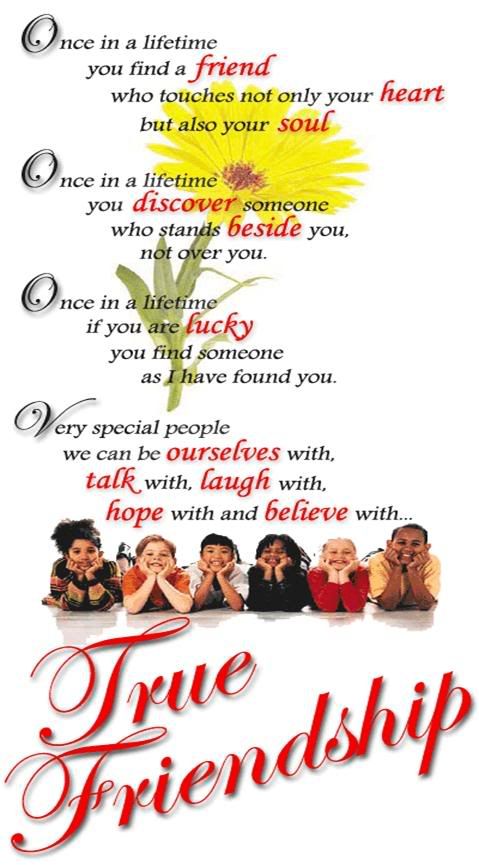 I graciously reprimand my readers to please stop spreading rumors of some sort about the identity of the persons whom were depicted or described here in my devilish blog. I do hope before anything to be spread out and any information to be disseminated out of the listening public let it be first validated or verified, thus it won't add up to the so called tension build-up.


I may well be honest that my blog is full of some sort of invectives - some may well be to offensive, and others overtly critical. Thus, I ask for the apologies of those concerned, but there is still but in the end, and that but would mean to say only one thing: that your actions are well of to be changed more so eradicated for its no longer pleasant for some sensitive individuals.
Have you heard these lines...?
"...ano gusto mo ieedit natin ito o zero tayo!"

"...ako na lang palagi... ano gusto ninyo wala kayong grade!"
"...dali na ikaw na lang gumawa, ang dami ko nang gagawin, may etcetera, etcetera, etcetera..."


Isn't it na nakakaannoy na... wala lang... un lang... can't make up a controversy, and a long write up about this person. Di tulad ng iba di ba?
Tuesday, February 15, 2005


Iirap-irap akala'y kagalingan,

Nagmamagaling ng todo,

Subalit wala namang karapatan...

Datapwa'y imulat ang iyong mga mata,


Nang masilayan ang sariling kahunghangan!




Sadya bang ipinaganak kang ganyan,

Isang impaktang di marunong makiramdam,

Walang alam kung hindi ang pang sariling kapakanan,

Di marunong sumunod,


Tinataranta't ginugulo ang buhay ng may buhay.




Nawa'y maramdaman mo,

Na isa kang malaking pasira,

Sa gawain ng mga tao...

Sadyang panggulo lang...


Kaya't maawa ka at magbago na!



Posted by

jaycee
at Tuesday, February 15, 2005
Links to this post


Tuesday, February 1, 2005
Ngayong araw na ito... wala lang, walang nangyaring kakaiba kundi yung sermon. I mean, naulit lang yung dahilan kung bakit ako pumapasok - para mag-aral at masermonan. How I hate going to school, kasi naman masyadong dinadown kami ng mga professors namin. Ang akala namin yung tingin nila sa class namin eh, parang average, and maingay lang, kung baga yung tulad ng iniisip ko na tamad lang, yun pala hindi. Ang tingin talaga nila ay "bobo", mahina, walang alam... ano nga ba ang basehan nito? Kung titignan naman natin eh, talagang tamad lang naman kami eh... kung class participation ang paguusapan, i mean yung recitations - kailangan pa ba namin ito... napaka-traditional na nitong issue na ito. Kung sa academic naman ang titignan ng pansin - yun ba ang dahilan? Por que ba wala kaming dean's listers at napunta lang sa section A and B yung mga yun... ang tingin ninyo sa amin "bobo"! Ano ang mga tingin ninyo sa sarili ninyo magaling magturo... che napakapeste ninyo! Ang paplastic ninyo... nakakadiri... Kala mo naman kung sinong kagalingan, purket ba may mga MA degree kayo! Ang kakapal... kala mo naman magaling magimpart ng nalalaman.. Ayaw ko na talagang mag-psych... bullshit ito, sana yung second choice na lang yung pinili ko na aplayan MED. TECH o dili kaya nag-bio na lang ako, at least i can say to my self na tama talaga yung course na napasukan ko for med proper...
Posted by

jaycee
at Tuesday, February 01, 2005
Links to this post