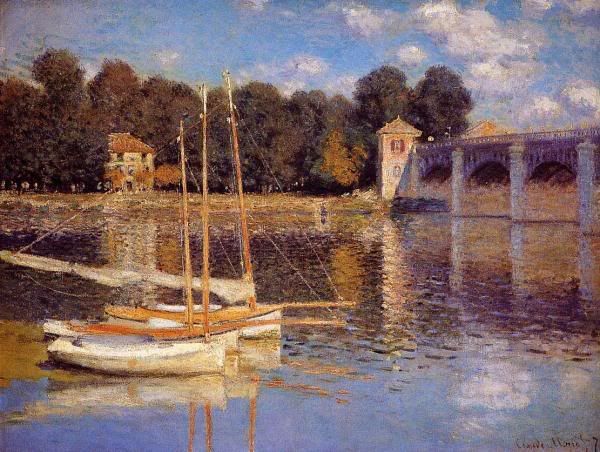 Honestly speaking, I had never seen a work of art most revered by the world with my own eyes, so close as to even touching it. That's is why I'm so heart-fallen when I had read from
BBC News
that one of the paintings of
Claude Monet
, a renowned painter of the
Le Pont d'Argenteuil
, had been damaged at the museum it had been placed under custody with.
It's such a shame that instead of looking at the paintings with admiration and fascination, five unknown people who had broke in the
Musee d'Orsay
gallery had managed to put a four (4) inch hole on the said painting. How in the world could the possible destroy a cultural artifact that was known not just in France, but in the whole world? I'm so saddened by the fact that I haven't even seen a real Monet painting, and then now I would read that It's now damaged! Those people were blessed to see such a work of art but why vandalize it?
Read full story
here
.
(
Photo Courtesy
of:
Interagir.com
)